The eggs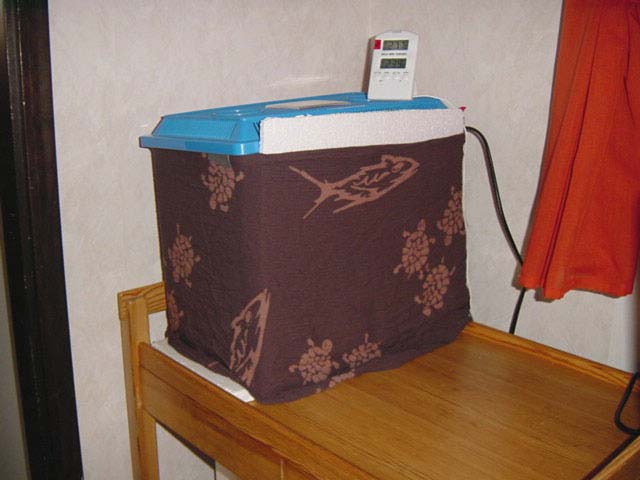 The Incubator
My homemade - it worked well.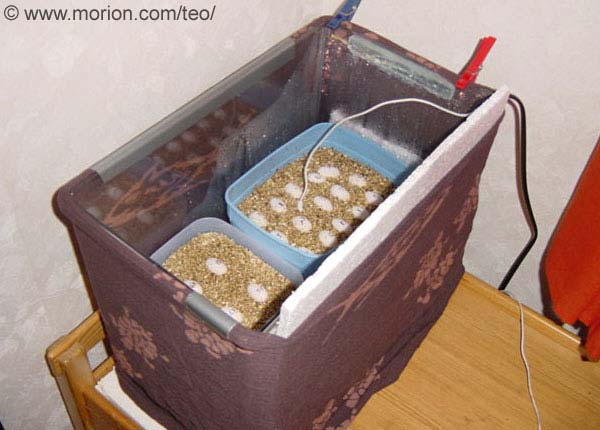 The first clutch in the incubator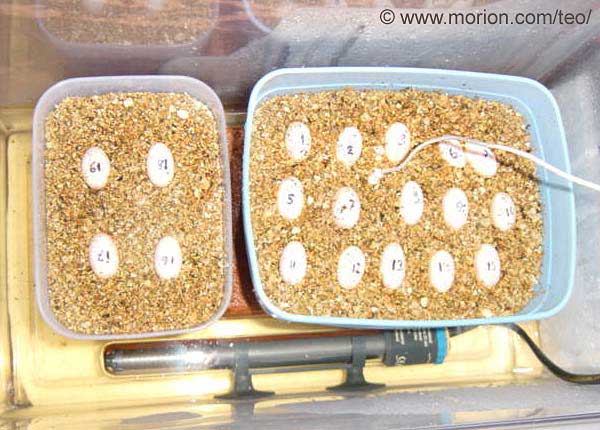 The eggs
It was 19 eggs in the first clutch. Disa laid 20, but one was bad.
Later egg #1 gone bad too. That's all.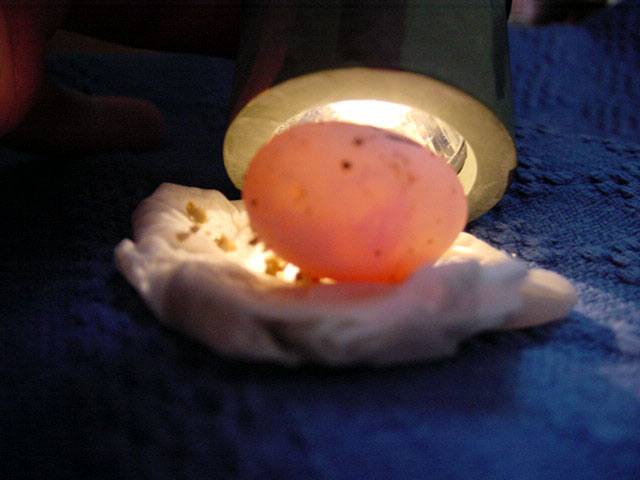 Candeling
One week old egg. If you look closely you can see veins!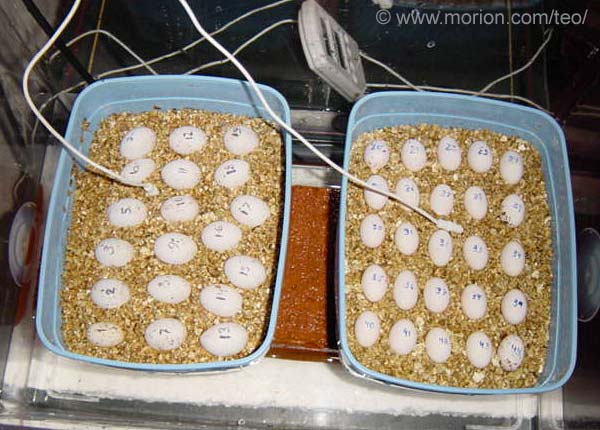 The eggs
First and second clutch - 44 eggs.
It is 3 weeks between the clutches. You can see the difference in size.



Copyright © Gunilla. All Rights Reserved.
No part of this website may be copied or reproduced without permission.