Cement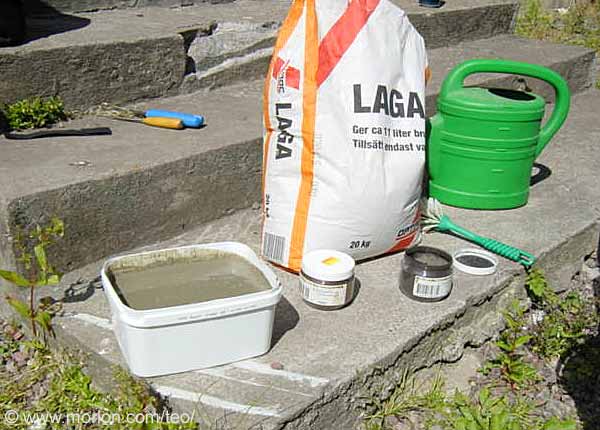 Cement & pigment
Read at the bag how to mix the cement.

In the cement I mixed color pigment that I bought at a craft store
(I think you can buy it in a hardware store too) I used black and burnt umbra.
I used this to get contrasts in the rock. But I kind of screwed up later -
so the contrasts wasn't visible..! More about that under "The finish"..! ;)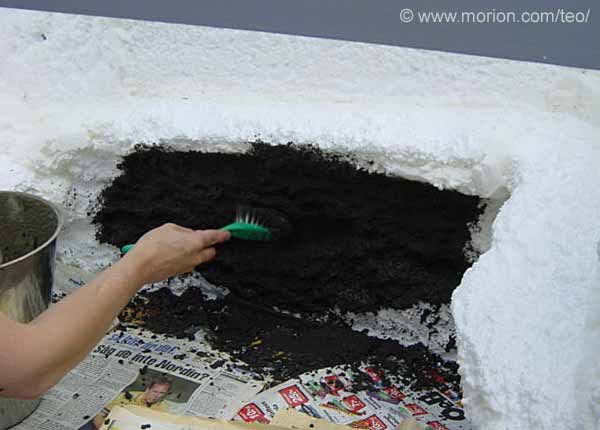 Cover the styrofoam with the cement
I found out that this was easiest put the cement on if I used an old dish brush - and my hands.
Just make sure to wear gloves if you use your hands! Cement is *not* good for your skin.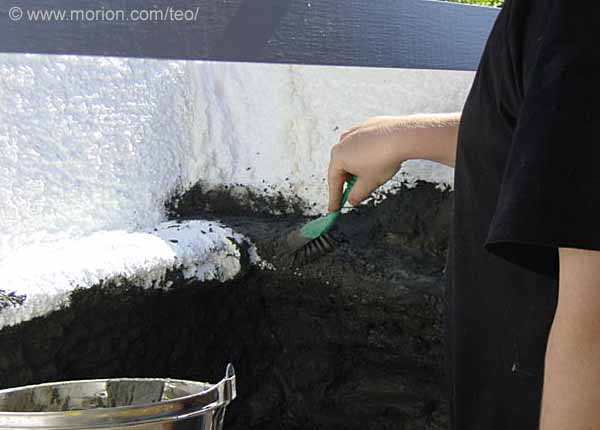 Cover it all...

It takes a while...
It takes a while before all the styrofoam is covered. It is sometimes hard for the cement
to fasten properly. Make sure you cover everything - even underneath the shelves.





Done with the cement!
Before the cement hardened I took the opportunity to stick some round
"hooks" into it in suitable places. In those hooks I later put artificial plants.

Now it is only the varnishing and finishing left.